Our Mission
Mission matters.  QueueLogix has a very important mission and it is centered on our partnership with healthcare operators and making sure they are paid accurately and compliantly for each patient interaction.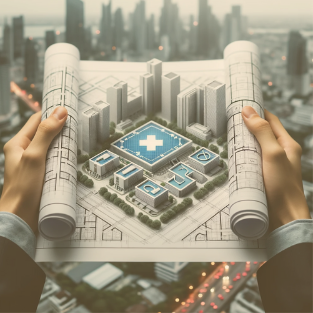 QueueLogix delivers software and services and a genuine desire to help my practice be successful. I needed a team that could offer not only expertise but also the technical know how to help me ensure I was able to operate profitably and in a way that served my patients and kept me compliant.
The Mission Matters
QueueLogix has an important mission, ensure that healthcare operators are paid accurately and compliantly for the care they deliver. We are passionately driven to foster an environment where healthcare operators can concentrate on exceptional patient care, trusting that QueueLogix will manage the complexities of back-office operations with award winning software and services.
Vision Alignment
Empower Healthcare Operators
We want to empower the healthcare operators we serve. We want them to dedicate their expertise where it's needed most – in patient care. QueueLogix's robust back-office solutions including medical coding, medical billing, denials management and compliance services enable healthcare operators to focus on what matters, the patient, while knowning that the QueueLogix team has the coding, billing and accounting taken care of.
Defining Success
The Pursuit of Operational Excellence
Success for QueueLogix is witnessing healthcare operators flourish, fueled by accurate, timely, and compliant reimbursement processes.  Medical coding that is inaccurate or results in denials directly impacts your business and your ability to operator successfully into the future.  Medical billing that is delayed or chaotic disrupts cash flow.  Our commitment is to deliver medical coding and billing solutions that perform consistently and compliantly. 
Values & Principles
Guiding Our Journey
At the heart of our mission are the values of Candor, Honesty, Expertise, Humility, Cooperation, Innovation, Orientation to Action, and Commitment. These guiding principles shape our actions and decisions at QueueLogix and how we interact with customers and partners.  The QueueLogix team believes that we perform best when we operate as a logical and valuable extension to the healthcare operators we serve.  We will always seek to innovate and take action to earn the important trust that our clients place in us. 
Stakeholder Impact
Financial Efficiency and Integrity
QueueLogix's mission has an important and profound impact for the healthcare operators we serve.  The software and services that we deliver are focused on making sure each healthcare operator can get reimbursed correctly, compliantly and receive funds promptly for the care they deliver.  Medical coding and medical billing can be complicated.  For the clients we serve we become a member of their team and help deploy processes, people and expertise that pays for itself.  In numerous cases, the ROI of engaging QueueLogix as a partner is immediate and significant.  Many of our client engagements have routinely achieved 3-9X levels of ROI.
Our Pledge
Commitment to Partners
In unison with our partners, we vow to handle your revenue cycle operations, including medical coding, medical billing and compliance tasks with integrity, innovation and a deep desire to help you be successful. The QueueLogix team knows that when we implement and deliver our services it can have a dramatic impact on your overall operation and financial health.  This peace of mind allows you to direct your resources to other areas of your healthcare operation and focus more efforts on providing great care to your patients. 
Join Us in Our Mission
Embark on the Journey Today
QueueLogix invites you to be a catalyst in redefining the operational excellence of healthcare. By partnering with us, you are not just choosing a service; you are endorsing a mission that champions accuracy, compliance, and financial sustainability in healthcare operations.  QueueLogix is selective in the clients that we choose to work with.  Not every service provider is a fit and not every prospective client is a great fit.  That's why we offer a completely complimentary practice checkup where we will perform a review, at our cost, and present detailed results back to your leadership team on if we can be of service, what that looks like and what the benefits might be.   Fill out the form below and let's get started. 
Fill Out the Below Form to Get Started.
We encourage prospective customers to talk with us to identify if our solutions might be a good fit.  Our evaluation will provide greater detail on what a relationship with QueueLogix might look like, the benefits and ultimately the ROI for your organization.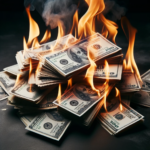 Don't Burn Money, Make Sure You Get Paid for the Care You Deliver
QueueLogix provides medical coding, billing and compliance solutions for healthcare operators. We exist to ensure you get paid accurately and compliantly for the care you deliver.
2505 2nd Avenue
Dacula, GA 30019